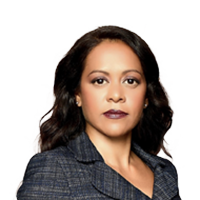 Rafeena Rashid, JD
Partner
Rafeena works on all types of Canadian immigration and citizenship matters and appears before the Immigration and Refugee Board and Federal Court of Canada. She prepares permanent and temporary (work, study, visitor) residence applications and assists clients with admissibility and procedural fairness issues. She works with Canadian businesses wanting to hire foreign nationals to find solutions for their operational needs.
Rafeena is attuned to the needs of immigrants as she immigrated to Canada when she was three years old. Her parents made the journey first, to secure employment and housing, before returning to Guyana to bring Rafeena and her younger brother to Canada. They were then united with the newest member of the family, her youngest brother. When Rafeena's family immigrated to Canada, the immigration laws were not as complex as they are today. Over the last couple of decades, Rafeena has seen the difficulties experienced by others who desire to come to Canada.
Before completing her law degree at Osgoode Hall Law School in 2007, Rafeena explored migration related issues while obtaining her Master's degree in Legal Studies. It was during this time that she developed a particular interest in international human rights issues and the plight of refugees attempting to access asylum in Western countries. At the same time, Rafeena worked as a Refugee Protection Officer at the Immigration and Refugee Board's Refugee Protection Division. Here, she conducted expedited interviews and assisted decision makers with refugee and protected persons hearings.
After being called to the Ontario Bar in 2008, Rafeena practiced criminal defence and civil litigation. In 2010, she joined the Immigration Law Division at the Department of Justice as Counsel. She represented the Ministers of Immigration, Refugees and Citizenship and Public Safety and Emergency Preparedness, and defended decisions of the Immigration and Refugee Board for over six years. She handled cases in the Federal Court, Federal Court of Appeal and Supreme Court of Canada.
Rafeena is a member of the Canadian Bar Association and serves on the executive committee of the Citizenship and Immigration Law section, Ontario Bar Association. She is also a Course Developer for the Queens' University Graduate Diploma in Immigration and Citizenship Law.
In her free time, Rafeena enjoys spending time with her family, travelling, exercising and photography.
Rafeena can be reached at: rafeena@rulaw.ca.